Speaker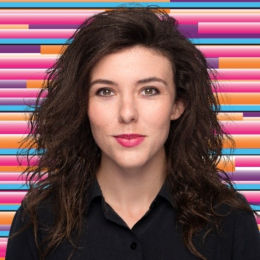 Hayley Hughes – UX Manager, Polaris Design System at Shopify. She formerly pioneered the Design Language at IBM, and led the evolution of the Design System at Airbnb.
Hayley's work has been featured in Women Who Design, Under Consideration, and "26 Innovations by 26 Women." She is a certified IBM Enterprise Design Thinking Leader and contributed to the Adobe + Idean e-book, "Hack the Design System."
What's on
When you're creating global products with hundreds of designers working in many of locations around the world, maintaining brand unity with a design language system is a Herculean challenge. Yet with today's consumers, size is no excuse. All companies, from small start-ups to enormous global organizations, are expected to offer the same seamless and coherent brand experiences.
But consistency alone can produce consistently poor outcomes without flexibility. If the system is too strict, teams are constrained and the results are rigid and dull. Come learn how to remove the barriers to creativity and unlock innovation in your organization by inspiring unity, not uniformity, with your design language system.