Speaker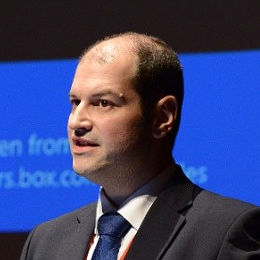 Panos Konstantopoulos – is leading the Human-Machine-Interface (HMI) Evaluation at Dyson Automotive. He leads a team of Human Factors Specialists, Product Designers and Mechatronics Engineers. He is following an evidence-based approach to HMI evaluation, utilising user analytics to guide product development.
He has worked both in academia and industry. One of this previous roles was HMI & Displays Technical Specialist at Jaguar Land Rover, responsible for strategy, standards and advanced product development. He holds a PhD in Cognitive Psychology from University of Nottingham with a thesis on drivers' eye movements and hazard perception.
What's on
The development of automotive Human-Machine-Interface (HMI) requires several departments to work together. The customer should feel that every pixel of the HMI was holistically considered, yet there are many examples that the HMI appears fragmented and without harmonisation.
During my talk I will present data from an on-road eye tracking study and show some good and bad examples of automotive HMI.
Also, I will discuss how we can utilise user testing to refine the HMI solution to something that adds greater value to the UX.